The "Bohinjsko jezero" is a well-known lake in the Slovenian Alps in the Triglav National Park. The area is very popular with tourists. It is mainly campers and sportsmen who come.
You can reach Lake Bohinjsko by road in a good half hour from Bled. Buses also run from there to Lake Bohinjsko jezero (old German name: Wocheiner See).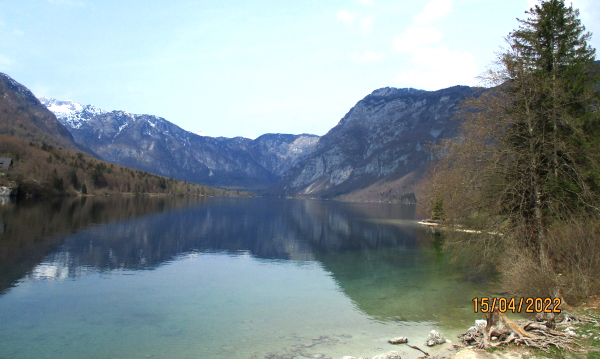 Around the lake Bohinjsko jezero there are several smaller villages. Almost everything is geared towards tourists. There are many room rentals and restaurants, fewer big hotels. At several boat rentals you can rent different boats like rowing boats and canoes. Bohinjsko Lake is very popular with water sports enthusiasts. There is little wind in the area because of the high mountains. Many rowers use the lake. Because of the often weak wind, the water is also suitable for water sports beginners.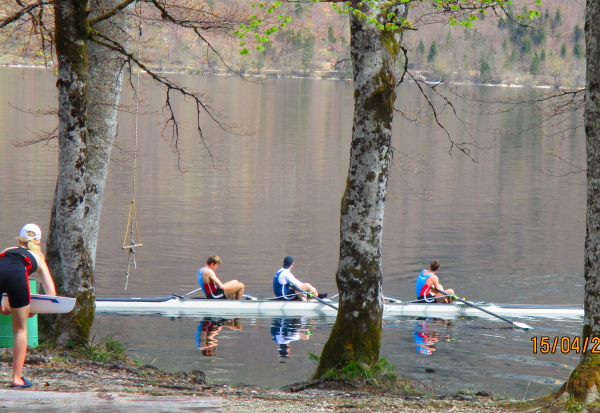 In the surroundings of Lake Bohinjsko jezero you can go hiking and skiing in winter, there are also slopes for cross-country skiing. The streams in the Triglav National Park are also known for various types of white-water sports. For hiking there are many well-developed hiking trails
Numbers: Lake Bohinjsko jezero is just over four kilometres long and more than one kilometre wide. You can walk around the lake in 3 to 4 hours. A road runs along the southern shore and a hiking trail on the other sides. The surrounding area is mostly forested. Lake Bohinjsko jezero is the largest lake in Slovenia (4.2 km²), although the smaller Lake Bled (size: 1.5 km²) is better known.
There are campsites in the area, a well-known site is at the far end (west) of the lake in Ukanc.
The largest town in the area is Bohinjska Bistrica, about 5 km from the lake in the direction of Bled. Many tourists also spend the night here. There is also a larger supermarket and a petrol station here.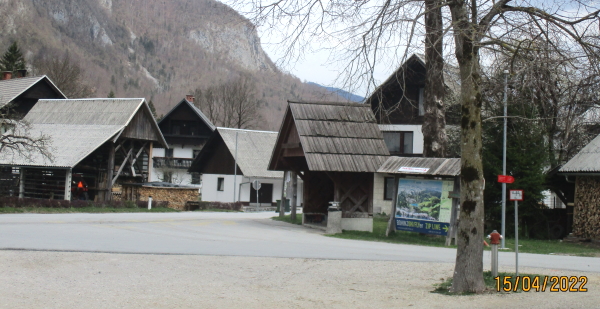 There are several very good restaurants not far from the lake Bohinjsko jezero. We especially liked the Foksner burger restaurant a few hundred metres from the lake in the direction of Bled. A few kilometres further away is the "Hiša Pr' Pristavc". We have not eaten better pizzas anywhere.
There are two small excursion boats for tourists on the Bohinjsko jezero. Depending on the season (not in winter), the boats sail along the entire lake 5 to 10 times a day in both directions between Ribcev Laz and Ukanc. They are modern boats with electric propulsion.
From the lake there are only roads to the east, towards Bled and Ljubljana. In all other directions you can only get there on foot or by mountain bike. Also worth seeing is the Savica waterfall a few kilometres west of the lake (there is a road to the Slap Savica waterfall).